What are sex dolls made of?
Almost all sex dolls are made of TPE or silicone with a metal skeleton underneath. In addition, there are also niche commodities, such as plush, foam or inflatable plastic, which are cheap and light, but feel less realistic.
1 Secure Payment
We use PayPal payment and encrypted SSL security to ensure that your credit card information is 100% protected.
2 Top Quality
It is well known that poor quality sex dolls are harmful to human health. As a sex doll manufacturer, we have very strict requirements on product quality. All sex dolls have passed CE, RoHS and SGS certification
3. Free delivery and secure payment
We provide free delivery service for most countries / regions (USA, Canada, Australia, Europe, South America, etc.) and we respect your privacy. There is no label on the box that may reveal its contents, and if you like, we can ship it to FedEx store instead of your address, so you can pick up the doll at your convenience. After the dolls are delivered, we will send you a tracking number, and we use FedEx and DHL to speed up delivery and ensure safe delivery.
4. Payment
Payment is protected by our customer privacy policy, we don't store your credit card information, and we use PayPal to guarantee and protect your credit card information and payment (you can use debit and credit card payment without PayPal account). If you want to use bank wire transfer, please contact us.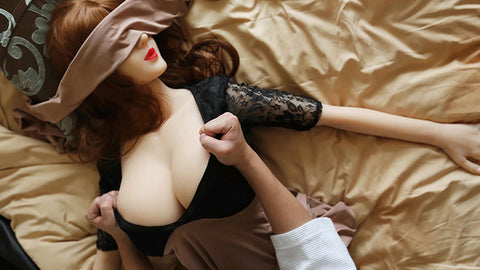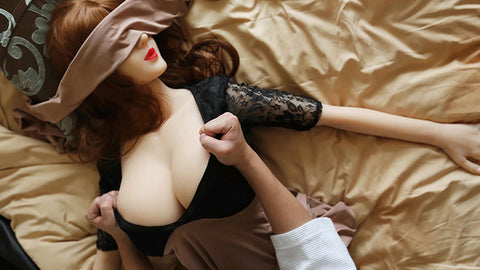 What is the difference between TPE and silicone?

TPE is usually soft and cheap. TPE dolls have grown rapidly in the past five years or so and now account for the majority of sales. The two main problems of TPE are: 1. The high porosity means that if it is not properly cleaned and dried after use, bacteria or fungi will grow in it and it is almost impossible to remove it. On the other hand, the silicone can be easily disinfected by cleaning the surface. This also makes the resale value of silicone better. TPE requires more maintenance than silica gel. Silicone resin can last for a long time with little maintenance, but for TPE, its service life is very long, so f.ex is recommended. Occasionally rub it with mineral oil to prevent it from drying and tearing. Both materials need to be powdered after cleaning to make the skin non sticky, but this may be more so for TPE. But if you're still not sure, I'd recommend TPE dolls, their prices are hard to beat, and they're really great.
How to transport dolls?

They are packed in elongated rectangular boxes (usually about 15040 30cm) and filled with foam. Packaging is prudent, but they may be required by law to put a small label on the place with content and value. Usually they will write about models or similar things. Please note that boxes can be heavy and clumsy, and you may encounter problems if you need to lift them up stairs, etc.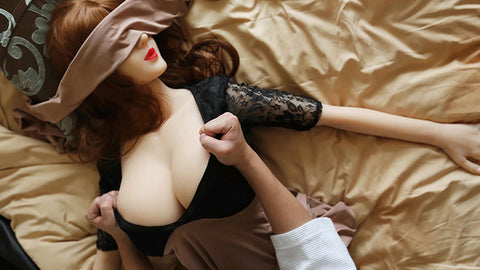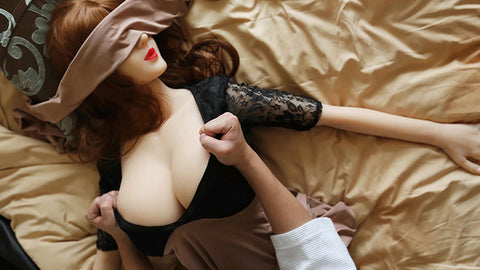 How to handle dolls carefully?

If you also have a wrench or other tool to remove the skeleton below, you should be able to cut it into small pieces. However, it may be easier to sell or give away on nice exdolls. If you live in a decent City, or are willing to ship it (if so, keep the original packaging), someone may be willing to take it off and even give you some money, unless it's really bad.
How do you store sex dolls?

Dolls should be placed on a soft surface or back, or upright (but not on feet). It should be in a neutral position, approximately the same as in the box. Common options include putting it on a bed or in a box that comes in, or hanging it in a closet (if it has a hook for neckline).
What kind of clothes are suitable for dolls?
Dressing up your doll is fun and sexy. Dolls are often over sized, so it's hard to find the right clothes, especially if the breasts are too large. But in many cases, Asian size S is very suitable. You can find this size easily and cheaply on f.ex. EBay. It is recommended to use light and neutral colors, such as white, pink, beige, gray, etc., so as not to stain the color of clothes by dolls.
Don't worry - orders will be shipped in neutral cartons without the nice exdolls logo, so your privacy will be protected. No one would know that the package contained sex dolls or sex toy accessories. In case of doubt, our customer support service will be available 24 hours a day even after you purchase. Our website is encrypted and protected by SSL, which means that your data is safe for us, and you can make transactions without worry.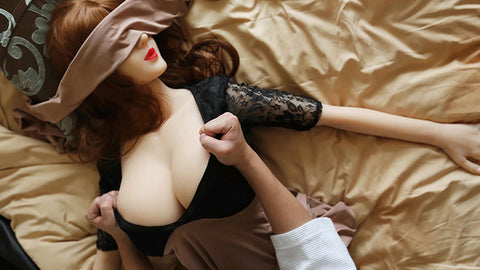 Free delivery worldwide
Free delivery of dolls worldwide