Skip to content
Many customers asked us about how to maintain their realistic dolls, how to clean and maintain dolls or how to repair sex dolls, so as to prevent TPE or silicone from being cut or torn. Please see the following instructions below, where we explain the following.
How to cancel packing and set up adult baby?
It's important to keep the box flat and flat on the floor. Check the contents, carefully remove the packing material to avoid damaging nails or fingers, and make sure that no items are left when removing all protective materials. After removing the doll from the box, place it on a soft surface, such as a bed or sofa, to avoid flattening any part of the body.
How does the new doll move?
Remember, dolls are not real people and must be treated with caution. In a new doll, the joints may be a little stiff, so be careful when trying to move the doll's limbs, the joints will become loose after a few days. If you want to move the arms and legs to place the doll in any position, remember to move the limbs back to their original straight position when you switch to another position (for example, bend the arm up, move back to the original straight position and bend to the other side).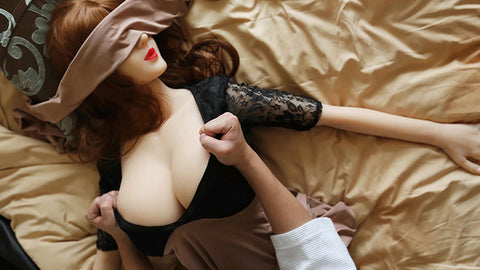 General advice on doll care:
We recommend using water and neutral soap to clean TPE and silicone dolls. Please do not use chemicals, alcohol or any other common detergents. Keep the doll in a dry place to avoid excessive heat and humidity. Some clothes may fade or stain the skin. We recommend not to press clothes on the baby's skin during use. When storing dolls, it is recommended to keep arms and legs straight to avoid damaging skin or bones. You can use cosmetics. Be careful when applying and removing makeup. Avoid oily cosmetics or chemicals. Only water-based cosmetics should be used. Do not use makeup removers that may contain alcohol. Be careful with perfume, because some of them may contain alcohol. Please spray the hidden part of the doll.
Do not use sharp or hot utensils near dolls. Avoid razors, irons, etc. Baby powder It's important to remember that silicone and TPE realistic love dolls are very delicate and require special attention. We also recommend that you use baby powder to keep your baby clean and fresh.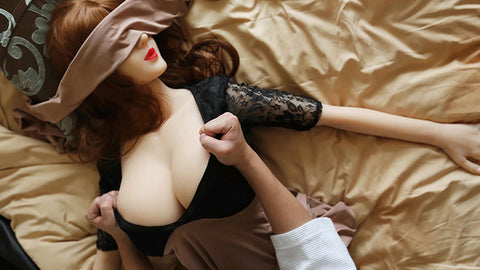 Any other questions?
If you have any questions about how to maintain or repair your sex doll, please email us to info@nicesexdolls.com
Sunday,Monday,Tuesday,Wednesday,Thursday,Friday,Saturday
January,February,March,April,May,June,July,August,September,October,November,December
Not enough items available. Only [max] left.
Add to Wishlist
Browse Wishlist
Remove Wishlist