Skip to content
Franchise plan
We provide high conversion rate sites, high quality products and the highest Commission. Opportunities to profit from recommending and promoting our award-winning products. Start making money by promoting our lifelike sex dolls, and earn commissions. Our commission is the highest in the market (10%), and our conversion rate is also the highest in the sex doll industry.
How much money can you make as a member?

Example of commission: our best-selling doll is big boom's huge butt plump sex doll dk19052024 Andrea, worth $3155. Every time one of her references buys her member, our associate partner's income will reach $315.50. (3155 USD x 0.1 = 315.50 USD)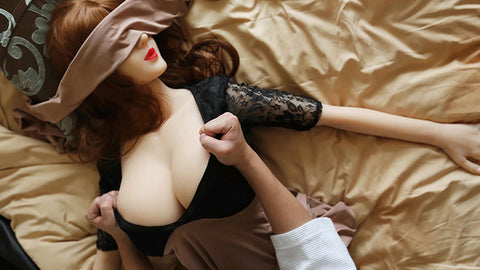 Program features:
1. Get 10% commission from your member links, coupon codes or banners
2. Immediate notification of sales via email
3. Password and personal login information to check your link click, recommendation and commission, and update your account information
4. Link to specific products, specific parts of the website or our home page
5. 30 day cookie tracking, you can earn commission even if your recommendation is purchased after 30 days.
6. Comprehensive technical support and assistance will be provided in case of any problems
7. You will receive monthly payments via PayPal
Program requirements:
1. Create a member account and place a referral link or banner in your website or email to generate member sales
2. Prohibit spam in any case
3. You can use our pictures or our advertising series to promote our service 4. You can use our technical information and doll details to better explain everything to customers
5. You are not allowed to copy the whole part or page of our website or claim to own the page
6. You will start to earn commission after the first transaction
7. If you violate any of the above provisions, your membership may be revoked at any time at our discretion.
Joining our membership program is quick and doesn't cost any money.
Sunday,Monday,Tuesday,Wednesday,Thursday,Friday,Saturday
January,February,March,April,May,June,July,August,September,October,November,December
Not enough items available. Only [max] left.
Add to Wishlist
Browse Wishlist
Remove Wishlist